Regular price
Sale price
$3.92 USD
Unit price
per
Sale
Sold out
Specifications:
Product name: Mastergel Regular MG-5
Specific Gravity (g/cm3): 2.6
Thermal conductivity (W/m-k): 5
Product name: Mastergel PRO MG-8
Color: Grey Specific Gravity (g/cm3): 2.6
Thermal conductivity (W/m-k): 8
Product name: Mastergel Maker MG-11
Color: Grey Specific Gravity (g/cm3): 2.6
Thermal conductivity (W/m-k): 11
Quick Start Guide :
1. Clean the contact surface
Clean the surface of the CPU and CPU cooler/block with a cleaning paper, to completely clean up the old silicone grease
2. Apply the thermal grease
Stick the silicone grease applicator outlet on the surface of the CPU, Then gently squeeze the silicone grease applicator, and move the applicator evenly so that the silicone grease covers the CPU,
Finally, apply the silicone grease evenly through the outlet blade of the applicator, and make the silicone grease completely cover the surface of the CPU
3. Re-install the CPU cooler/block
Please place the cooler/block evenly so that they are touching at the same time horizontally,
Tips:
1. Apply the thermal grease slowly and with a little pressure.
2. Silicone grease is not the thicker the better, but the thinner and more uniform the better
Important:
Avoid eye and skin contact!
Keep away from children!
Contact a doctor immediately if swallowed or after eye contact!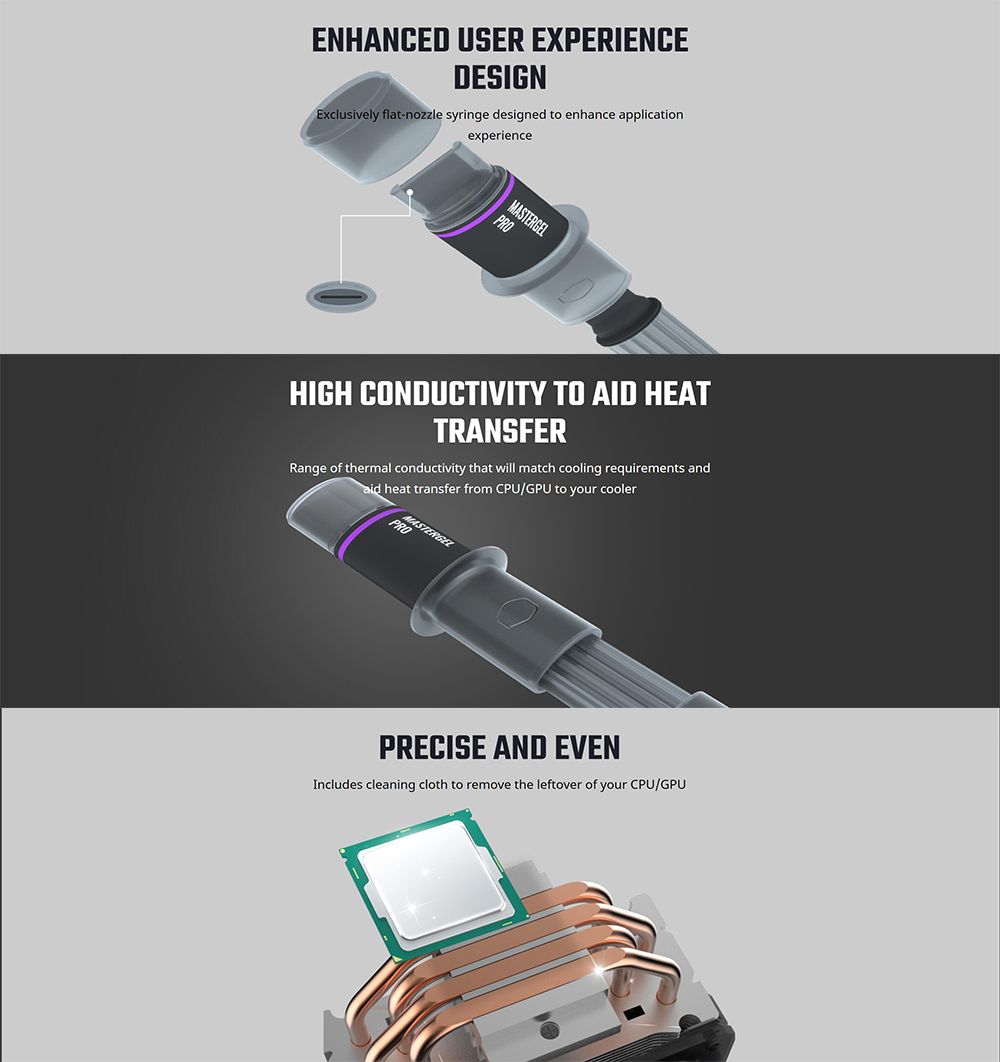 Share
View full details