Regular price
$338.16 USD
Regular price
Sale price
$338.16 USD
Unit price
per
Sale
Sold out
①[GPU block with single-sided cooling]
GPU block 
(available on all Barrow GPU block)
Or GPU block with ordinary backplane
(available on part of Barrow GPU block for 30 series)
*Please note that the old series such as Nvidia 10/20 series, AMD RX480/580/5700 series etc. 
GPU blocks
, they will not be equipped
 a corresponding backplane
(cause not available in the original design)
.
②[GPU block with double-sided cooling]
GPU block with active backplane (available on part of Barrow GPU block for 30 series)
How to quickly determine whether GPU block is available for you.
You can find the GPU block suitable for your graphics card on our website, then this GPU block loop kit is available,
*If you don't know much about ordinary backplane and active backplane, you can contact us for your graphics card information before submitting the order
*This loop kit can also be used with Bykski GPU block. 
If you are interested, please contact the seller to learn more.
③[Loop For Intel CPU]
FBLTHD-04N
Suitable for Intel Lga115x[1150/1151/1155/1156]/1200/2011/2066
④[Loop For AMD CPU]
FBLTHDA-04N
Suitable for AMD Ryzen 3/5/7/9, AM4/AM3+/AM3
*Ryzen ThreadRipper series are not supported for the time being
⑤[240 Radiator]
DARIDP-30 240
Overall size 309.10x124x65.3 mm
Radiator material: copper
Pump: Barrow 17w pump
Fan: A-RGB PWM fan x2
DARIDP-30 360
Overall size 429.1x124x65.3 mm
Radiator material: copper
Pump: Barrow 17w pump
1. Note for Loop kit list 
[Product list please see the picture below]
①Due to the liquid limitation of most logistics, this kit does not come with coolant.
②Except for [Loop kit general part], the pump-radiator combo and CPU/GPU block will be arranged according to your selected option.
*All product kit lists will be subject to [Loop kit general part] and [Loop kit option part].
And the products with non-corresponding options in the picture are only for reference and introduction.
2. Lighting system: Barrow LRC 2.0 5v 3pin (A-RGB)
Loop kit comes with DK301-16 lighting controller, it can connect/sync to motherboard 5v A-RGB header
3. 
Please do not activate the pump without water, as this will cause irreparable damage.
4. Please notice the radiator inlet and outlet,
Using the inlet and outlet correctly, can make good use of the heat dissipation efficiency of the pump-radiator combo.
5. The overall air tightness test should be carried out before coolant injection, in order to achieve good overall sealing of the cooling loop and avoid irreversible loss caused by coolant leakage.
6. Barrow reserves the right to upgrades products or adjusts the contents of the kit.
If in the future such as product updates version, model or appearance, adjustments to the kit list, etc., if not notified in time, the Barrow's latest real object and the newest list shall prevail.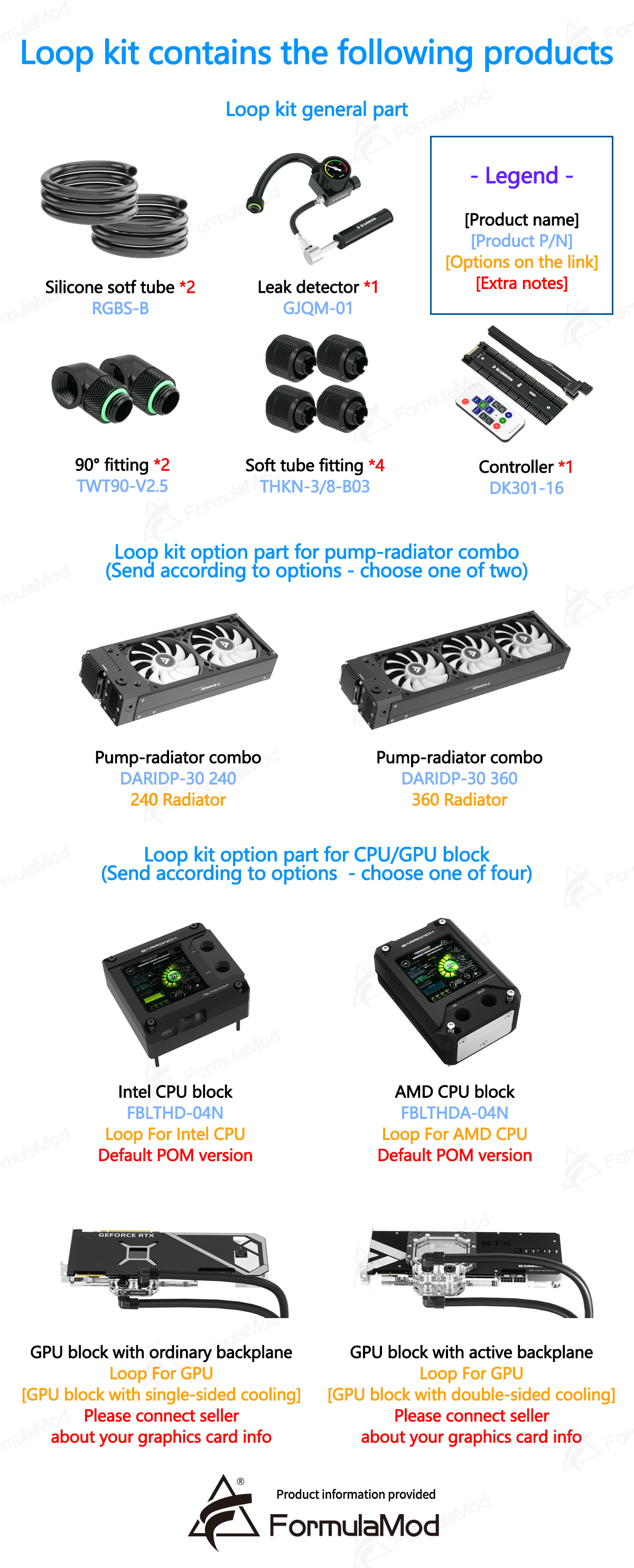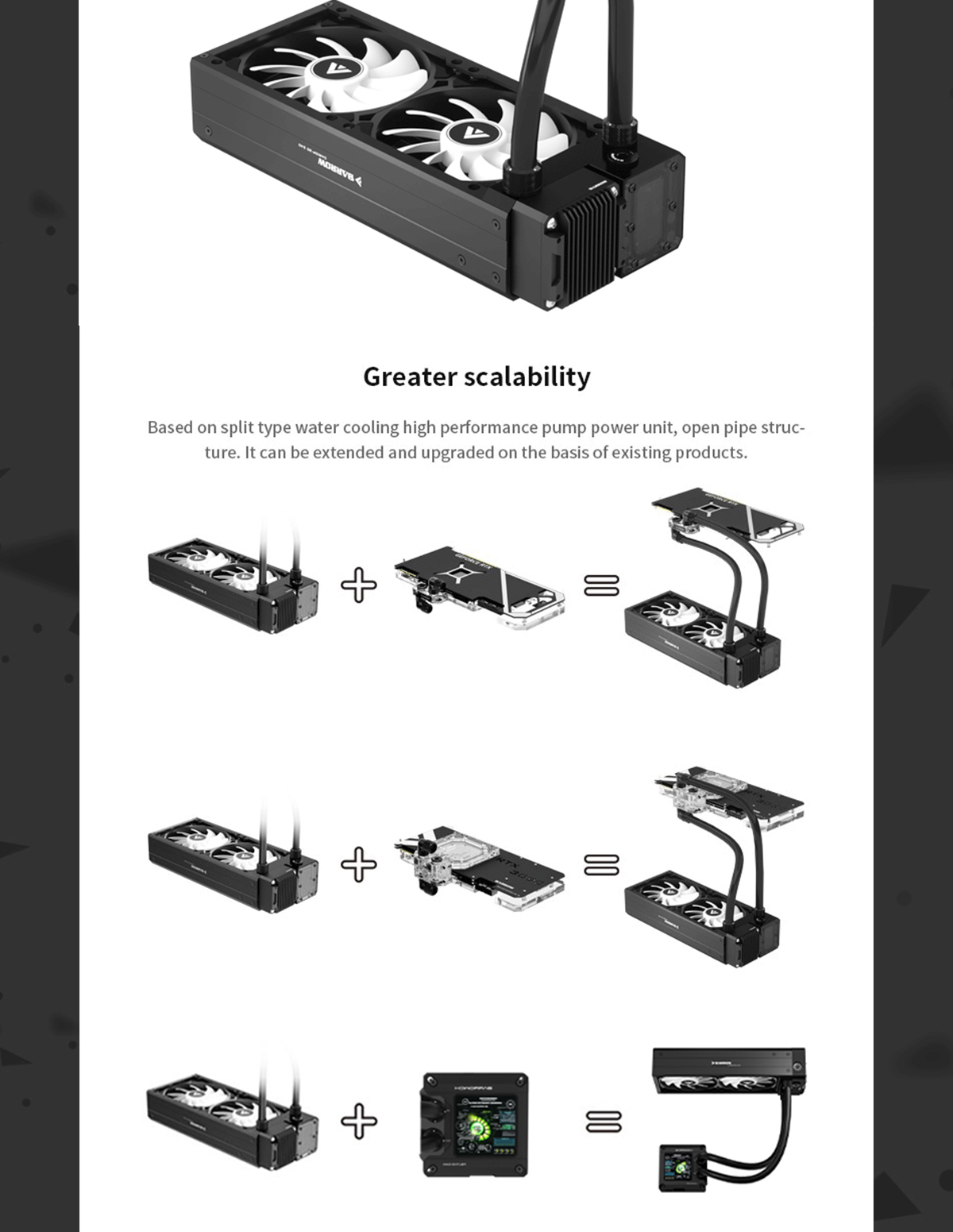 Share
View full details