Bykski GPU Block With Active Waterway Backplane Water Cooling Cooler For Galax RTX 3090 3080Ti 3080 Gamer OC / Gainward RTX 3080Ti 3080, N-GY3090GAMER-TC
Compatible With :
Galax RTX 3090 Gamer Galax RTX 3090 Gamer OC Galax RTX 3080 Ti Gamer Galax RTX 3080 Ti Gamer OC Galax RTX 3080 Ti HOF PRO Galax RTX 3080 Gamer Galax RTX 3080 Gamer OC Gainward RTX 3080 Ti Gainward RTX 3080 MAX OC(FG)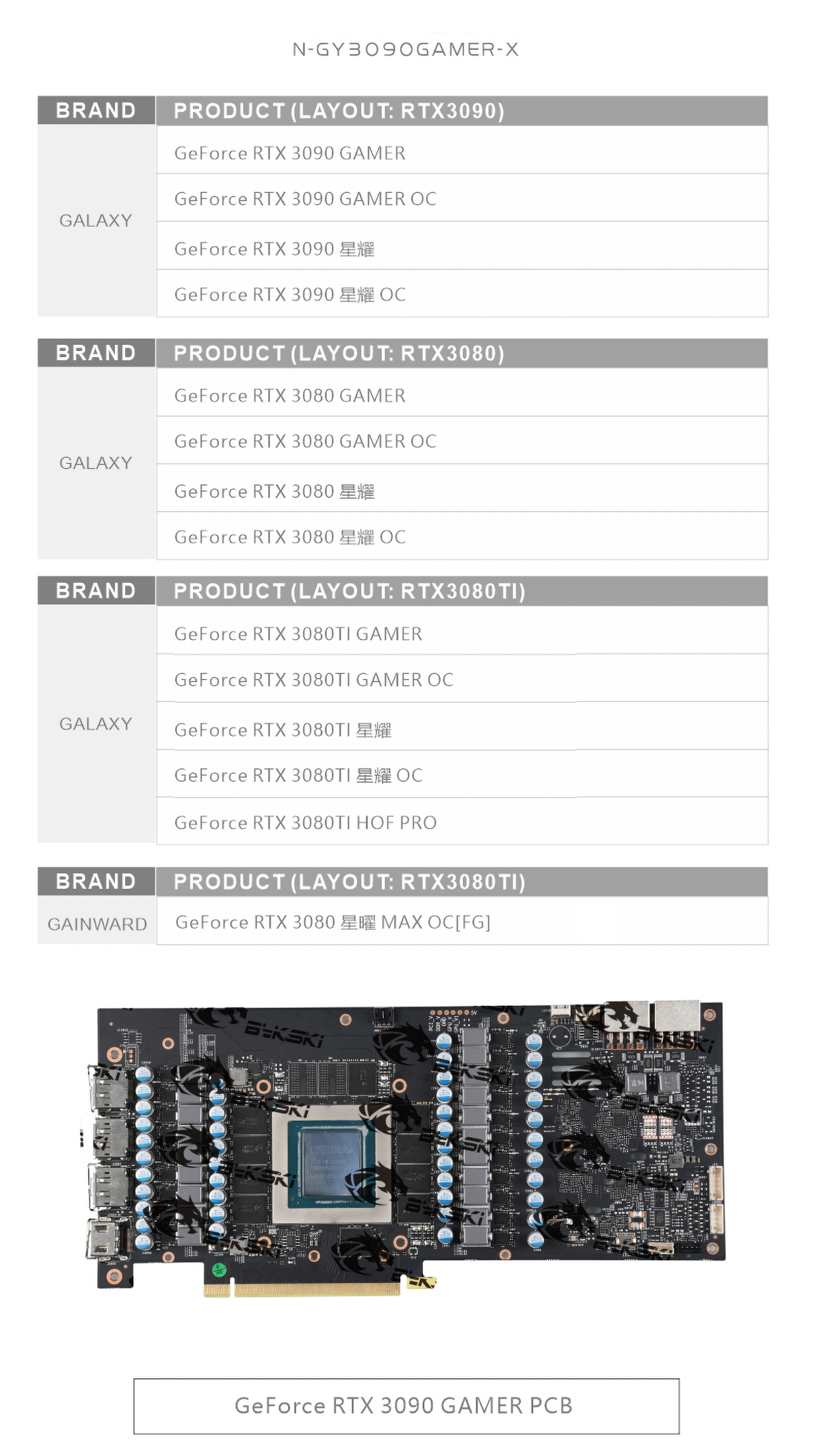 The product comes with a Free Controller.
Before purchasing, please make sure that your graphics card is in the compatibility list and the PCB is same with the PCB we displayed. If you are unable to confirm, please send us the PCB picture for confirmation.



---
We Also Recommend
---